当サイトでは毎週外資系IT求人情報を掲載していますが、本記事ではインターン求人についてまとめました。23年新卒求人は下記の記事をご覧ください。

【2023年・外資系企業・新卒求人情報】Amazon(東京・小田原・米国)
この記事では2023年卒対象の外資系企業・新卒求人をまとめています。 募集終了や新規募集について随時アップデートをしています。 インターン求人は↓の記事をどうぞ
外資系企業への就職を狙っている大学生、院生の皆さん、ご参考にどうぞ!
この記事は新規インターン求人があれば随時更新します。

ご質問、ご意見などありましたら、コメント欄かTwitter(@Gaishiinfo) までお気軽にどうぞ。
匿名での質問希望の方は質問箱へ。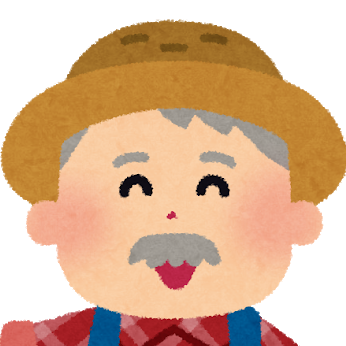 Twitter(@Gaishiinfo) の方では、最新の外資求人や
転職に役立つ情報を随時tweetしています。
外資就職を計画中の方は、ぜひフォローを

Apple | Apple Japan合同会社
勤務地:東京
Summary:
Imagine what you could do here. At Apple, new ideas have a way of becoming extraordinary products, services, and customer experiences very quickly. Bring passion and dedication to your job, and there's no telling what you could accomplish. The people here at Apple don't just build products — they create the kind of wonder that's revolutionized entire industries. It's the diversity of those people and their ideas that inspires the innovation that runs through everything we do, from amazing technology to industry-leading environmental efforts. We have a wonderful Internship opportunity with Apple Pay! As a member of the Apple Pay Engineering team, you'll have the opportunity to explore and contribute to a wide variety of interesting projects within Apple Pay. Will you help us design the next generation of revolutionary Apple products? As part of Apple's team, you will help build the coolest next generation products in the world. If you're determined, enthusiastic, highly-motivated, and you want to make an impact, we'd love to hear from you. We invite you to take this unique opportunity to join us on this journey and help us leave the world better than we found it!
Programming knowledge in at least one of the following areas: iOS, OS X or WatchOS development (Objective-C, Swift), Web development (JavaScript, HTML, CSS3), Server-side development (Java, Python)

Excellent understanding of optimization and performance issues across OS software layers

Experience and/or knowledge working on a highly-scalable applications and RESTful web services

Knowledge of SQL and NoSQL

Familiarity with scalability and performance issues

Proficiency in English Communication

Understanding software development process from inception to delivery of code to production

Experience and interest in security, cryptography, and payment industry

Leadership experience within group projects, prior internships or outside interests

Proven record of completing complex projects, managing multiple priorities and building effective partnerships
– Responsible for designing and developing highly reliable, scalable server platforms with attention to detail – Follow our software development process including writing unit tests, perform code reviews – Ability to learn and apply new technology quickly – Working effectively with cross-functional teams to develop features – Provide support for production deployments – Demonstrate ability to deliver high quality results on time
– Currently pursuing an undergraduate or graduate degree, graduating on or after December 2022. Desired majors include: CS, CE, ECE, EECS, IS, IT, and other related fields of study.
Location: Apple Japan Office, Tokyo, Roppongi Hills (may change to online due to Covid-19)

Must be able to commute to Apple Japan Office in case we reopen our offices during time of internship.

Timing: 3-5 days on weekdays, maximum 60 days during 6/1 2022~10/31 2022
Intel | インテル株式会社
勤務地:東京
概要
Job Description
We are looking for BS students of 3rd or 4th year of study or Master students to join our internship program You will be working with a small team of engineers for software and hardware testing and debugging
You will be responsible for hands on configuration validation and testing of next generation computers with multiple system configurations.
You should be self motivated with an ability to work well within a team or individually.
Your responsibilities will include but not be limited to Testing and Optimizing SW on intel platform Debugging SW/HW issues Presenting test results and have discussions with customers and partners.
Qualifications
Programming language C, Perl, Java etc
Experience building and integrating computers
Knowledge about PC related technologies
Operating Systems and device
You must possess the below minimum qualifications to be initially considered for this position
Minimum Requirements Must be pursuing a BS or MS degree in Computer Science Computer Engineering or Electrical Engineering, or equivalent.
Inside this Business Group
Intel's Sales and Marketing (SMG) organization works with global customers and partners to solve critical business problems with Intel based technology solutions. SMG works across business units to amplify the customer voice and deliver solutions that accelerate their business. We work across numerous industries, including retail, enterprise and government, cloud services and healthcare as examples. The operations team focuses on forecasting, driving alignment with factory production and delivering efficiency tools and our marketing capability drives demand and localized marketing in locations around the globe. Our sales force navigates a complex partner and customer ecosystem while shaping product roadmaps, driving value for our customers, and collaborating to harness emerging technology trends to deliver comprehensive solutions.
Work Model for this Role
This role will require an on-site presence.
Mathworks | マスワークス合同会社
勤務地:東京
概要
Job Summary
キャンパスでMathWorks製品の認知度を高めながら、貴重な実務経験を積みましょう。MATLAB Student Ambassadorは、キャンパス内でMathWorks代表となり、学生及び教員向けにMathWorks製品の魅力を伝えていただきます。解析ソフトウェアのリーディングカンパニーであるMathWorksで一緒に働き、発見と学びを加速させましょう。
Responsibilities
MATLAB Student Ambassador は週5時間の勤務が必要であり、次の役割を担います
・キャンパス内でMATLABやSimulinkのデモを行うイベントの企画・実施
(製品の認知度を高めるための、デモやハードウェアなどのリソースは提供されます)
・SNSスキルを活用して記事を共有し、MathWorks製品の認知度の向上
Minimum Qualifications
・Candidates for this position must be authorized to work in Japan or be able to obtain work authorization with an internship offer.
・Experience with MATLAB
Additional Qualifications
・Campus-Wide Licenseをお持ちの大学の学部生・大学院生
・卒業まで少なくとも1年間残っており、学業成績が良好な学部生または大学院生(工学系であればなお可)
・優れたコミュニケーション力(読み書き・会話)
・時間・プロジェクト管理に長けている
合わせて読みたい